Fibre-rich oats injected with flavour and topped with something fresh and tasty. This apple and berry bircher muesli is a winning start to any athlete's day.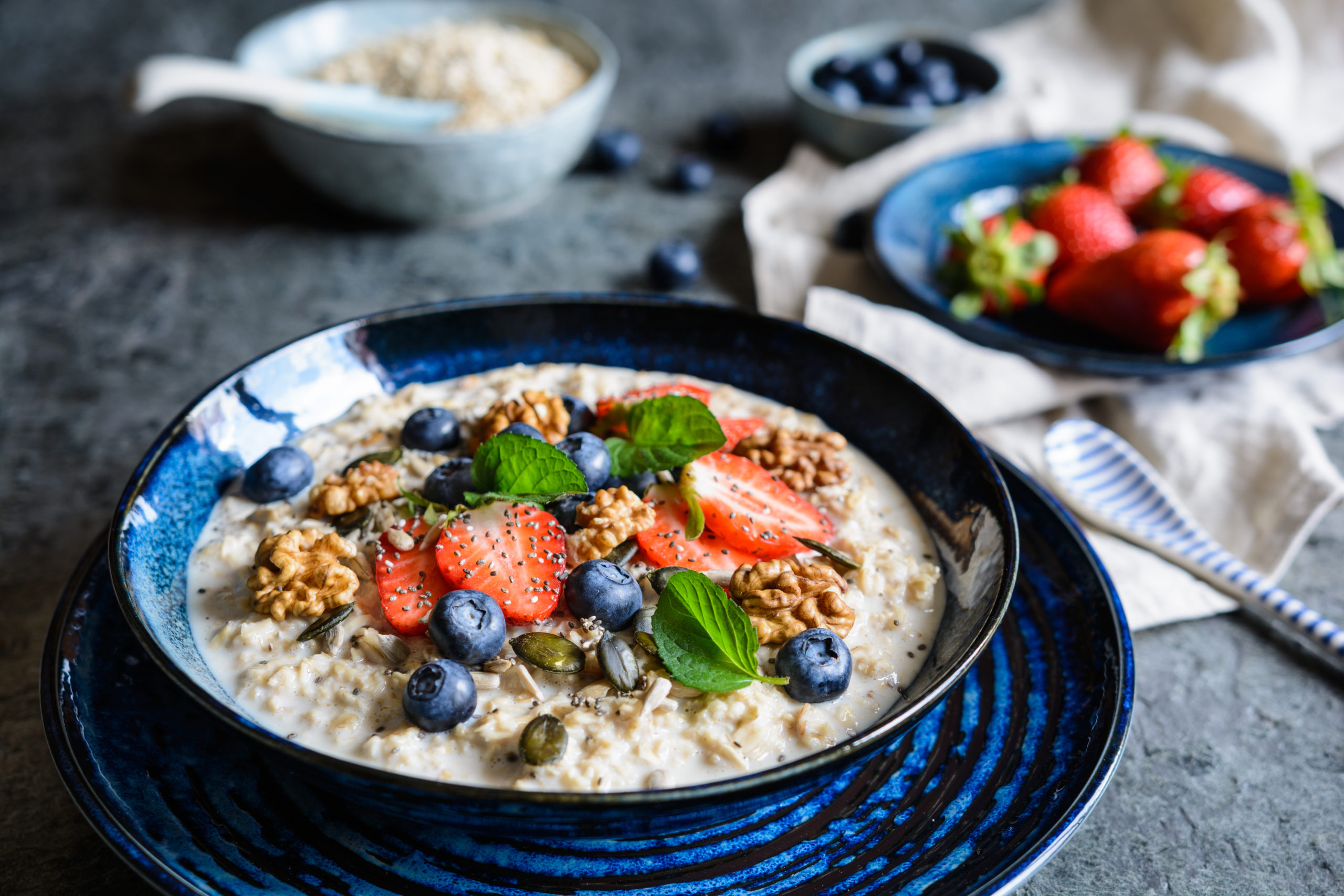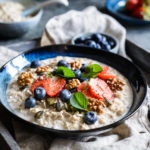 Ingredients
1 1/2 cups oats

1 1/2 cups Greek or unsweetened natural yoghurt

2 apples, grated

Juice of 2 oranges (or approximately 1 cup orange juice)

1/2 cup nuts and/or seeds, such as walnuts, almonds, pumpkin seeds etc

1/4 cup shredded coconut

1 tablespoon honey

1 tsp cinnamon

2 cup berries of choice (fresh or frozen) to serve
Instructions
Combine all the ingredients apart from the berries in an airtight container.
Store in the fridge overnight.
In the morning add a little more yoghurt or some milk if needed before serving.
Top with berries and extra nuts or seeds.
Tips
For busy weeks make a bulk batch and keep in the fridge for 2-3 days.
To make dairy free use soy yoghurt instead.
For coeliacs who cannot eat oats, replace them with quinoa flakes.
Detailed Nutrition Information
(Per Serve) Energy 1900 kJ (450 Cal) | 15 g protein | 19 g total fat | 6.5 g saturated fat | 50 g carbohydrate | 10 g fibre