These tasty mini quiches are super easy to make and are a great addition to any athlete's lunchbox. They are also a great recovery snack for the busy young athlete.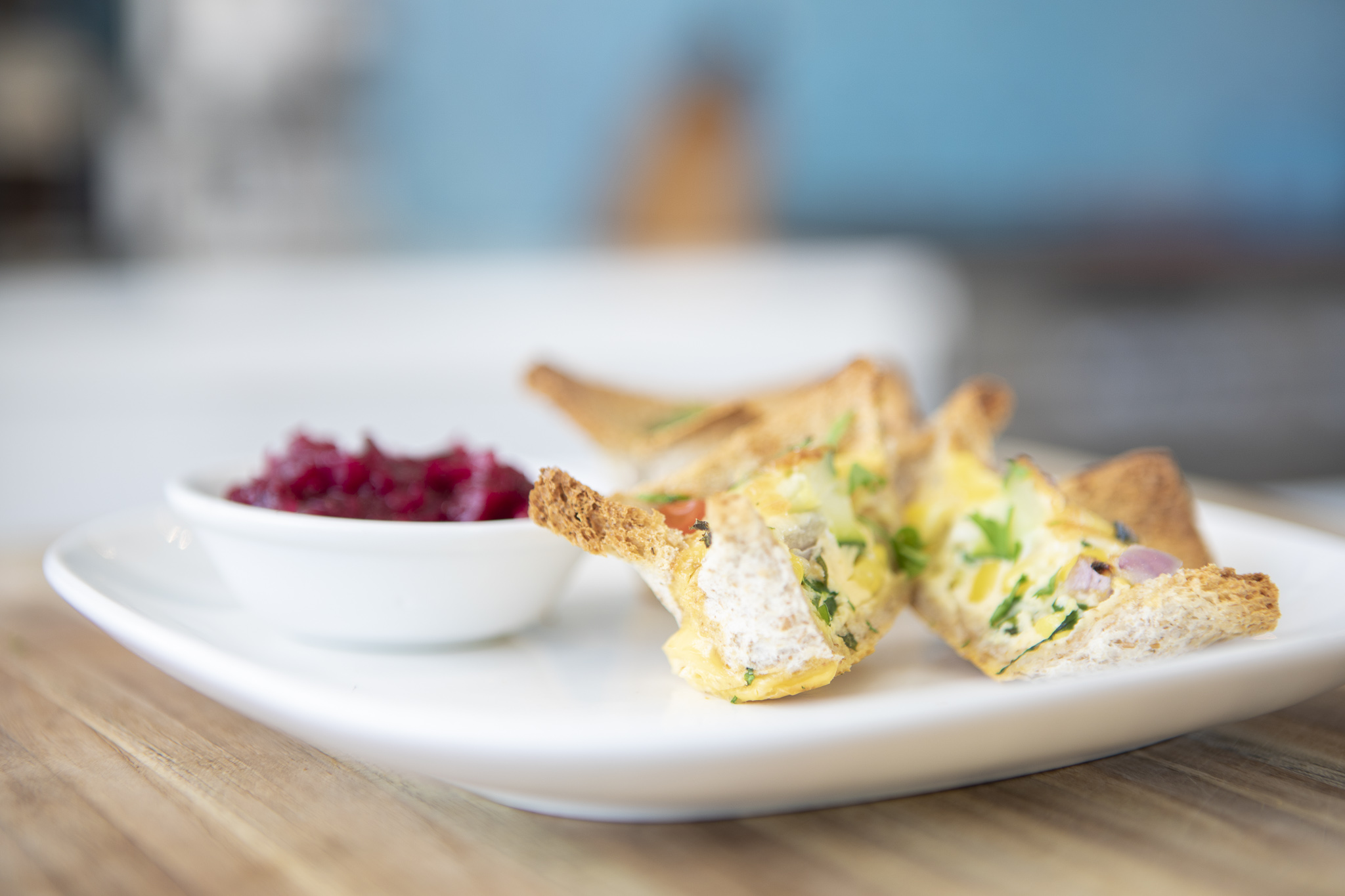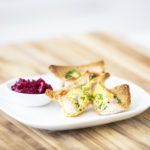 Ingredients
12 slices of wholemeal or wholegrain bread, crusts removed
2 tablespoons olive oil, if needed for brushing
6 eggs
1 cup milk
1 cup grated cheese
Salt and pepper to taste
Optional fillings: Grated or chopped vegetables (e.g. zucchini, pumpkin, onion, spinach, tomatoes), herbs (fresh or dried), shredded chicken, tuna etc
Instructions
Preheat your oven to 160 °C (325 ºF).
Using a rolling pin, roll each slice of bread until it is very thin.
If you are not using a non-stick muffin tin brush one side of each slice of bread with olive oil.
Use the bread (oil side down) to line a 12 x 1/2 cup capacity muffin tin, using your clean hands to press and mold them into place. Be careful not to tear the bread.
Bake the bread cups for 15 minutes or until golden then remove from the oven.
While the bread cups are cooking prepare the egg mixture by whisking together the eggs, milk, cheese and salt and pepper in a large jug or bowl.
Place 1-2 tablespoons of your desired fillings into each bread cup then pour over the egg mixture. Fill each cup almost to the top.
If you have some leftover cheese you can sprinkle it over the top.
Bake for 18-20 minutes or until the egg mixture has set.
Remove from the oven and allow to cool slightly before serving with a side of relish. If you are making these for school lunches remove from the oven tin and leave on a cooling rack to cool completely before putting them in an airtight container in the fridge for a few days or freezer for a few months.
Serve with a homemade relish if you want to jazz them up a bit more.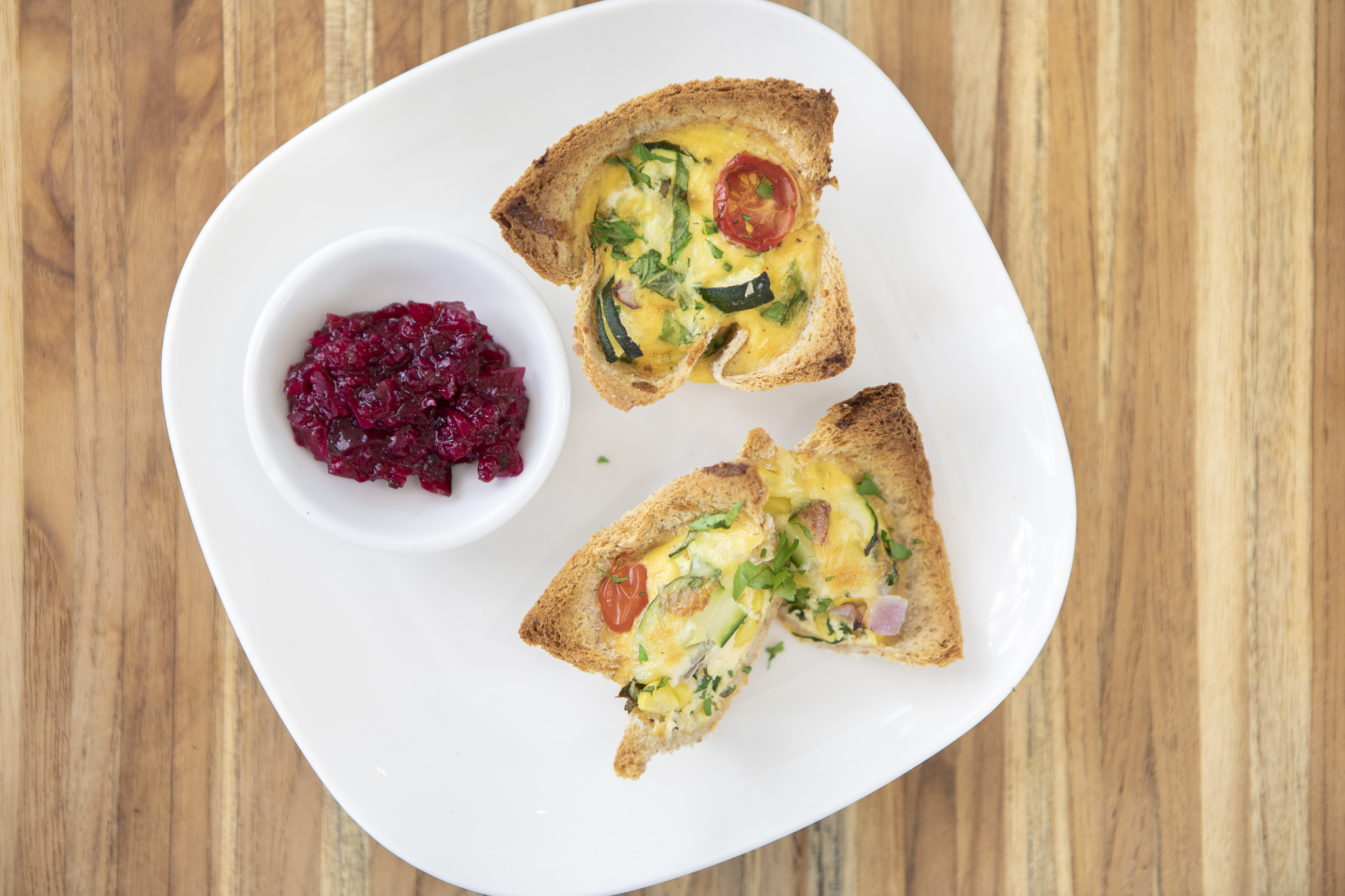 Detailed Nutrition Information
(Per quiche) Energy: 184 kJ (79 Cal) | 10.4 g protein | 9.4 g total fat | 3.4 g saturated fat | 13.4 g carbohydrate | 1.9 g fibre